At Breedlove Social, we pride ourselves on offering hands-free social media management to
relieve stress and give business owners more time.
About The Owners Of Breedlove Services
Breedlove Social was founded in 2015 by Maven Breedlove, MBA. Maven has a primary background in Psychology. He graduated with a Bachelor of Science from Central Michigan University and then attained his Master of Business Administration from the University of Arizona Global Campus. A few years later, he would be accompanied by his now wife, Jazz B, a local entrepreneur and social media strategist, in managing their social media agency.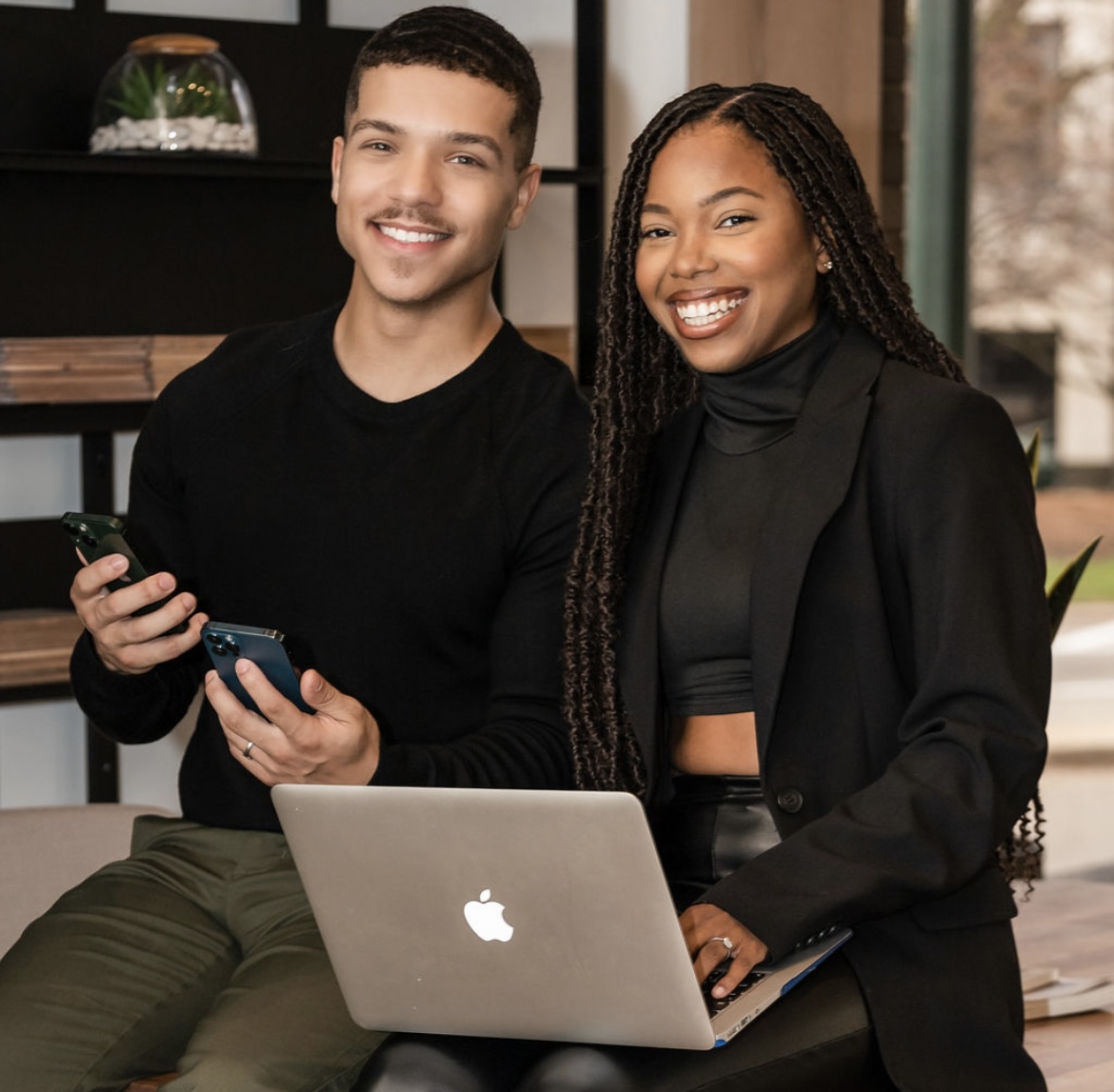 We aim to serve multi-culturally based clients. The social media industry is an evolving industry that is changing daily. We exist to implement all of the backend changes on your social media channels. In addition, our team is dedicated to performing extensive amounts of market research to aid in the development of efficient and effective social media strategies. Authenticity is a core value at Breedlove Services. Our goal is to lead authentic people to you while removing the stress of social media.
Imagine your social media account remaining active without you doing anything. Imagine building a brand and or business that represents you and what you are selling. Imagine building an authentic audience who cares about you and your business. Now that the thought is in your mind, let us be your social media solution.
Breedlove Services focuses on the psychological aspects of social media by studying what types of content and how the audience responds. In addition, we believe in growing accounts honestly. What do we mean by honestly Most often, many social media companies utilize social media growth servicers where they fill accounts with spam activity to meet a certain quota without understanding that these types of things negatively impact the health of the social media account.
Headquartered in Detroit, Michigan